Graduation is always the most exciting and cheerful time for all graduates! It is an important milestone that marks the progress from first stage to the next one.
I have graduated for many years, but I always feel very excited this time of the year. I alway keep a watchful eye on graduation news and other creative gradution ideas, like how to decorate graduation caps, graduation party celebrations… and more.
Even though I have shared two posts about graduation cap decoration and design ideas, 30+ Creative Graduation Cap Decoration Ideas and 40+ Awesome Graduation Cap Decoration Ideas,I still can not help collecting them and sharing with you when I come across these becauful photos from Pinterest. If you have any other graduation cap decoration ideas to share with us, just leave a comment below. Have a nice day!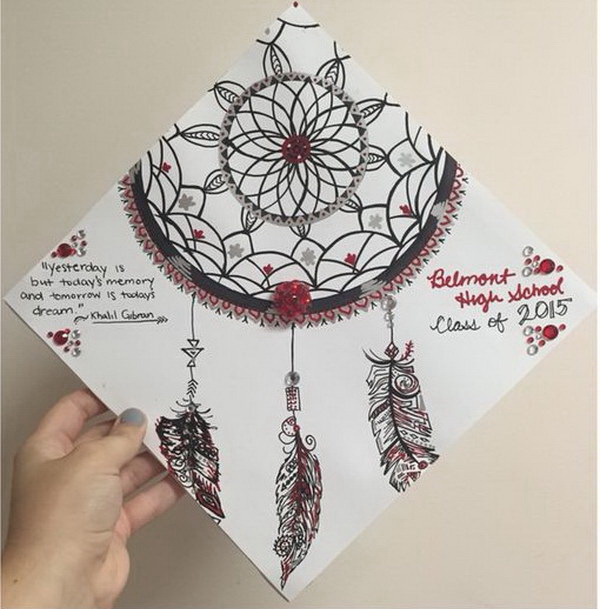 Painted graduation cap
Graduation Cap Designs – Inspirational Quote – "Be fearless in the Pursuit of What Sets Your Soul on fire"