It's May! Mother's Day is quickly approaching. It is the perfect opportunity to show your gratitude, respect, love and affection towards your mother, grandmothers, or just-like-a-mom women in the circle of your family and friends.
Mother's Day is also a great time for kids to get creative and personal with Mother's Day craft projects and gift-giving. The perfect Mother's Day crafts should result in great giving gifts that is useful for your mom, and that she will cherish a lifetime.
Forget flowers, chocolate, and candy, try something more thoughtful and memorable for mom this year! But what kind of gifts are thoughtful and memorable? Here we have tons of creative ideas for your inspiration. From handprint kitchen towels to elegant homemade candles to photo craft projects, Mother's Day gift ideas are as endless as your love for your darling Mother.
MOM Collage Sign
"I wished for you…" Dandelion Canvas
Handmade Spring Picture Flower
I LOVE YOU Because… Mother's Day Craft Flowers
Mother's Day Gift: Pounded Flower Tote
Personalized Colorful Craft Stick Flower Pots
DIY Jewelry Box
Personalized Plate For Notes
MINI Album In A Pocket Watch
Mother's Day Spa Gift Basket
DIY Family Photo Display
DIY Crochet Star Stitch Potholder
DIY Mother's Day Floral Herb Perfume

DIY Beautiful Curly Paper Flowers
Homemade Mother's Day Strawberry Pie
Vanilla Cupcake Flower Bouquet
DIY Altoid Tin Prayer Box
DIY Gold Taped Serving Tray
DIY Vintage Teacup Candles
DIY Pom-Pom Tree Bouquet
DIY No Sew Felt Flowers With Twigs
Handprint Tulip Towels for Mother's Day
Mini Flower Arrangement
Felt Flower Corsages for Mother's Day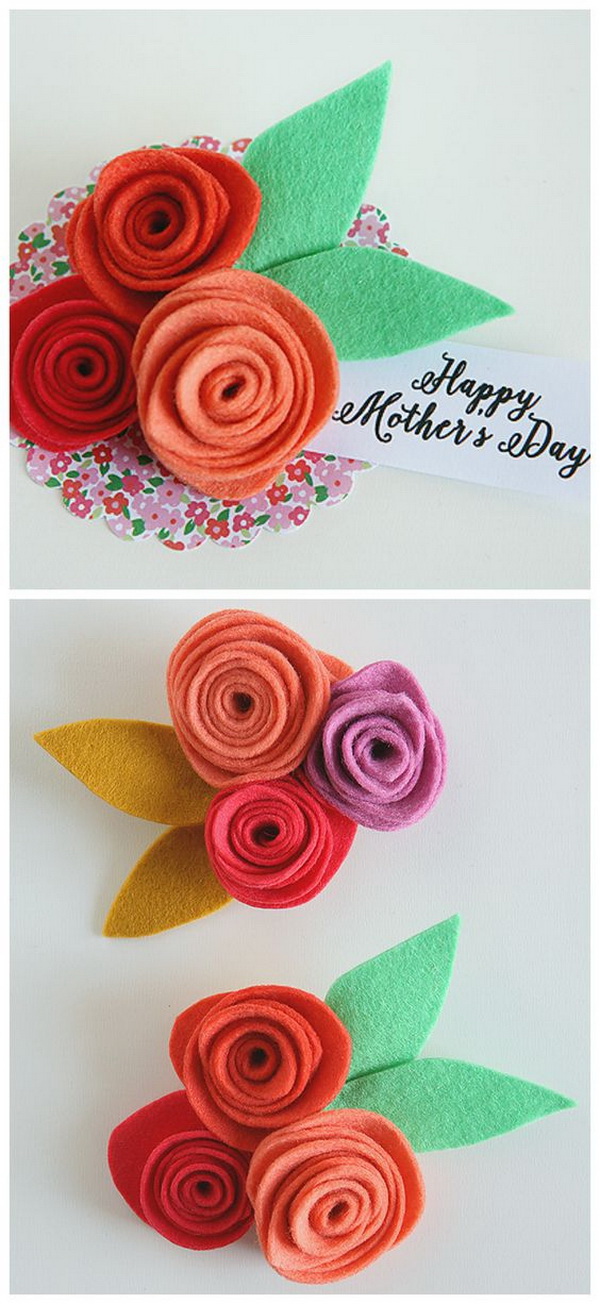 Craft Stick Photo Frames